OBI Tote /OBI Tote Mini

As a martial arts garment, this Sashikowoven by traditional needlework, Mikawamomen cotton fabric is light and with high quality. The tote bag takes the advantage of the technology of making fabric and martial arts clothing. For the hand part, the black belt is used. The design is simple, and displays the texture that brings out the unevenness, softness, and warmth peculiar to Sashiko weaving.
TANEI Co., Ltd.
Toyokawa,Aichi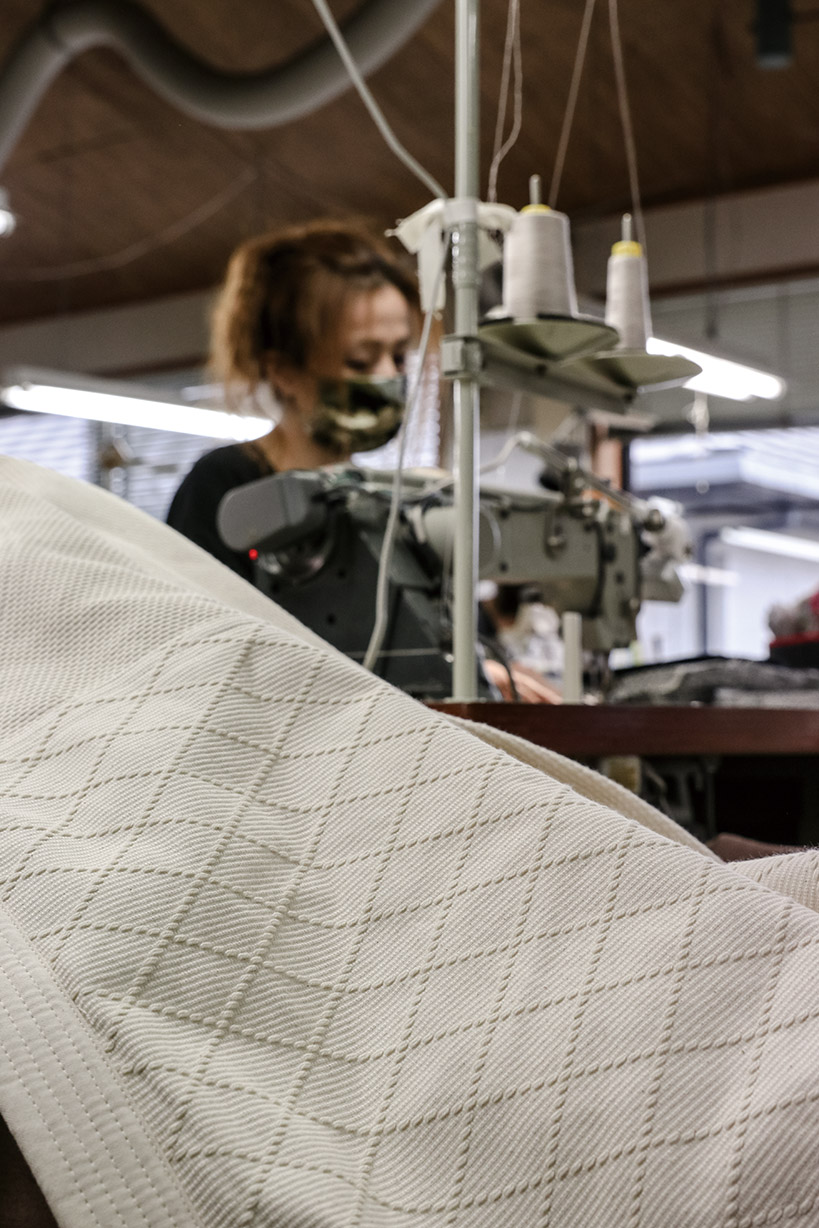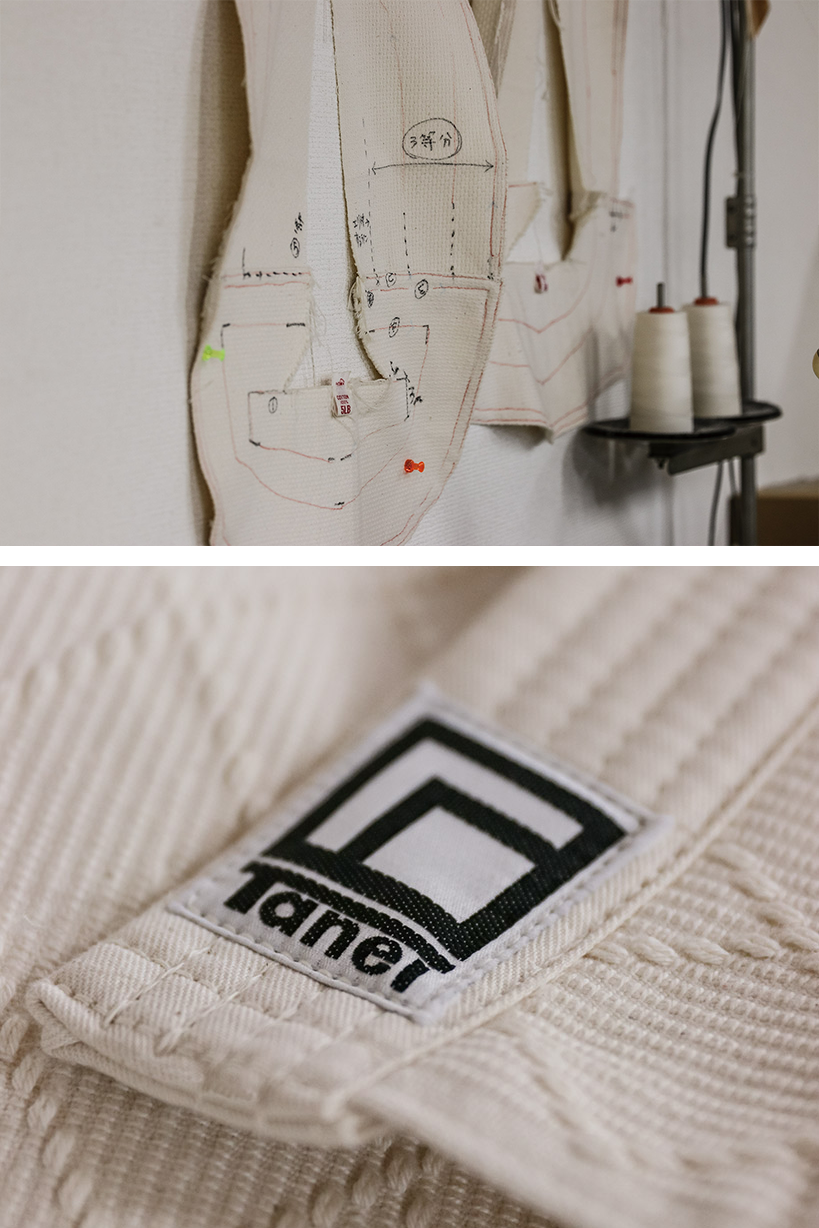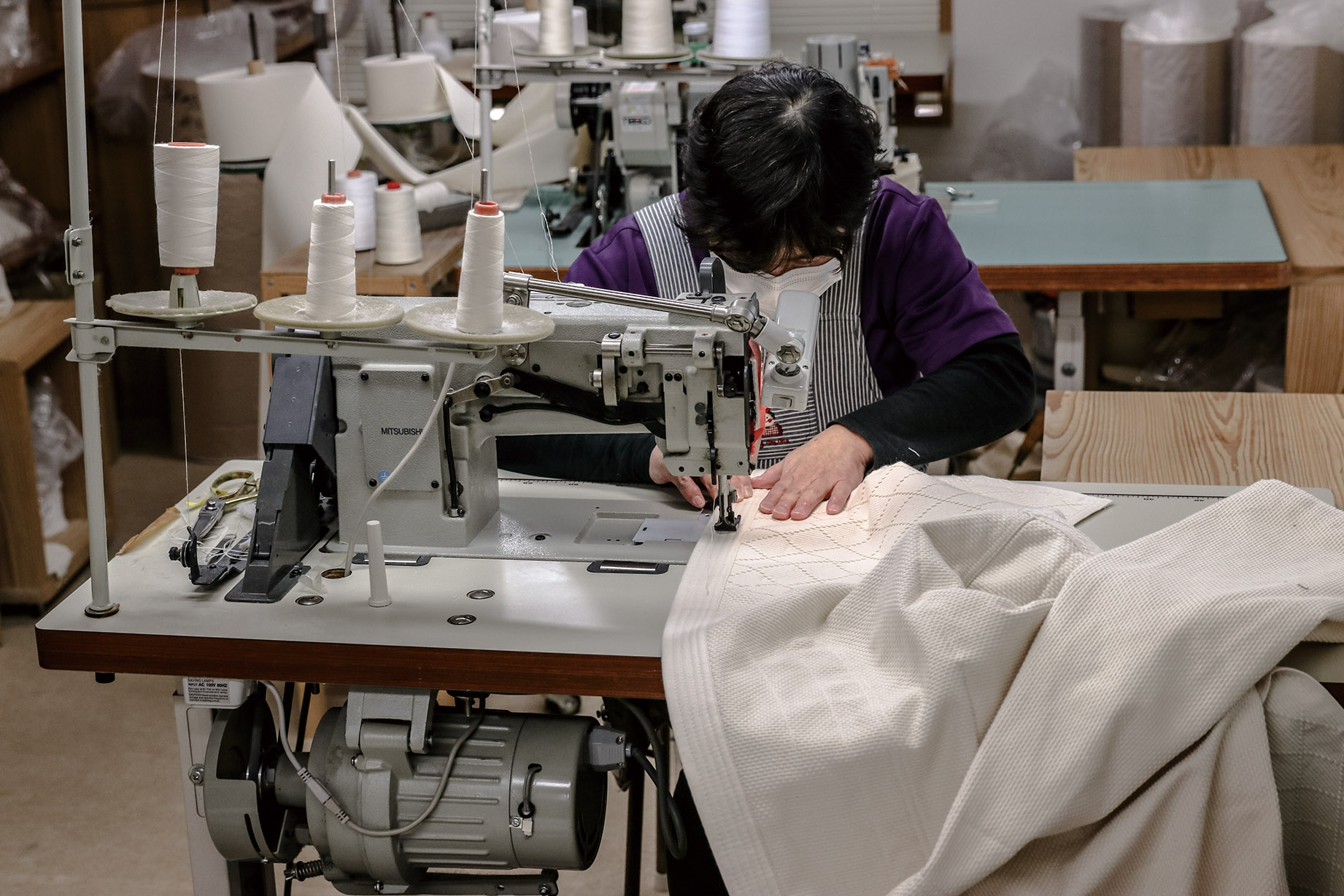 The Japanese cotton industry began in Mikawa area more than 1200 years ago. Since then, it has developed as a production center for durable and high-quality cotton fabrics. TANEI Co., Ltd., as a machine shop was found in this area in 1921, and after that, it manufactures traditional Japanese martial arts clothing using Sashiko woven fabric of Mikawa cotton.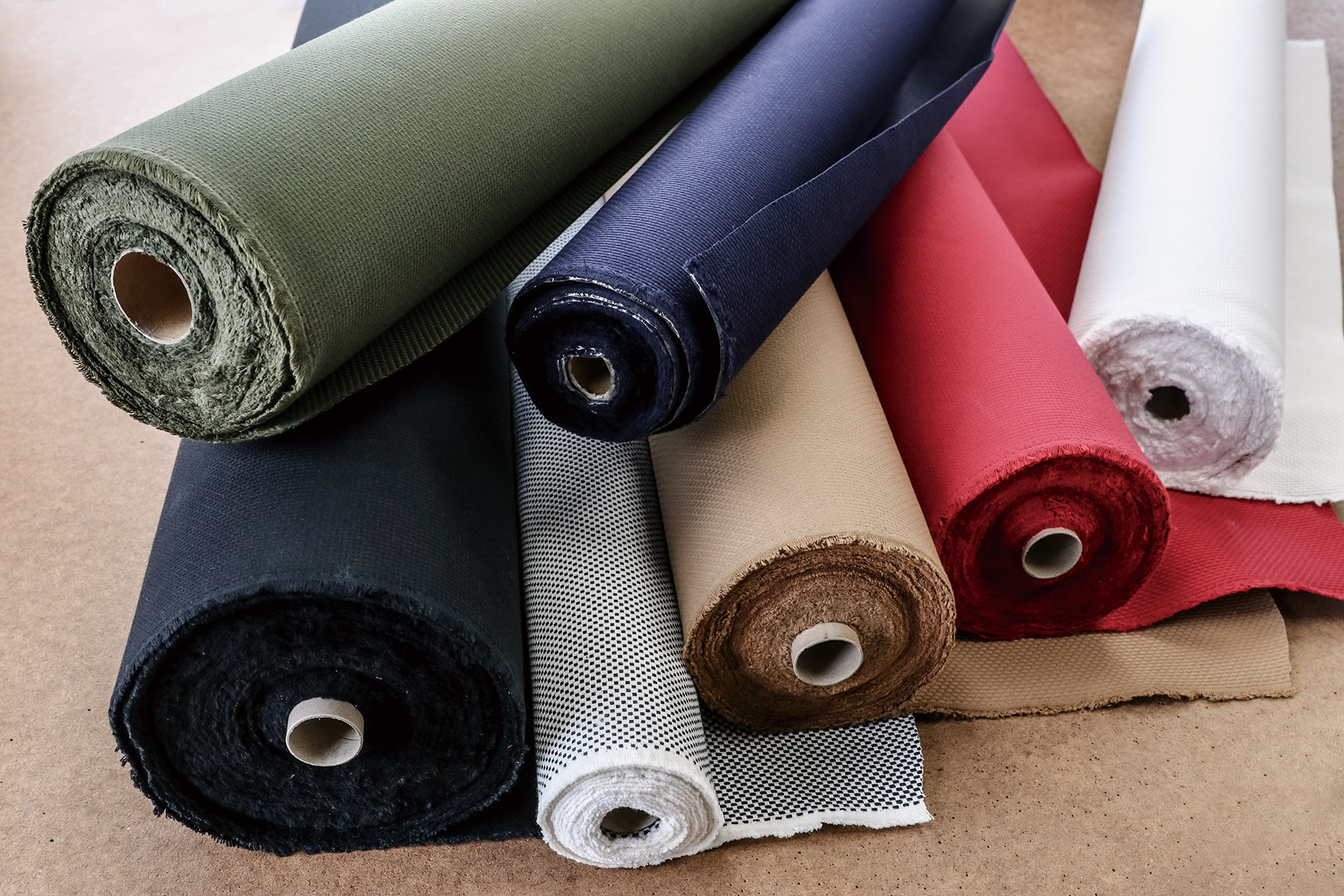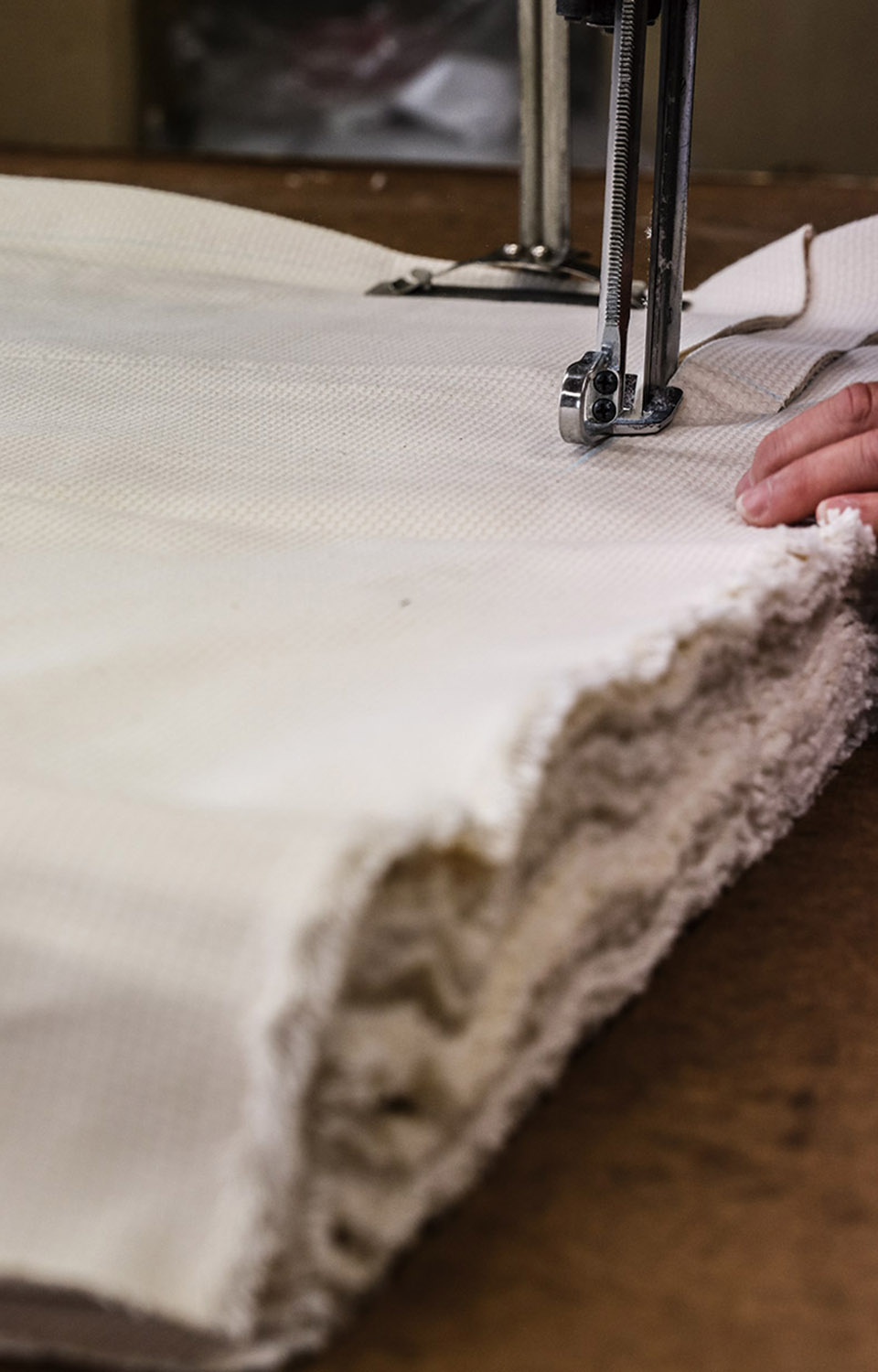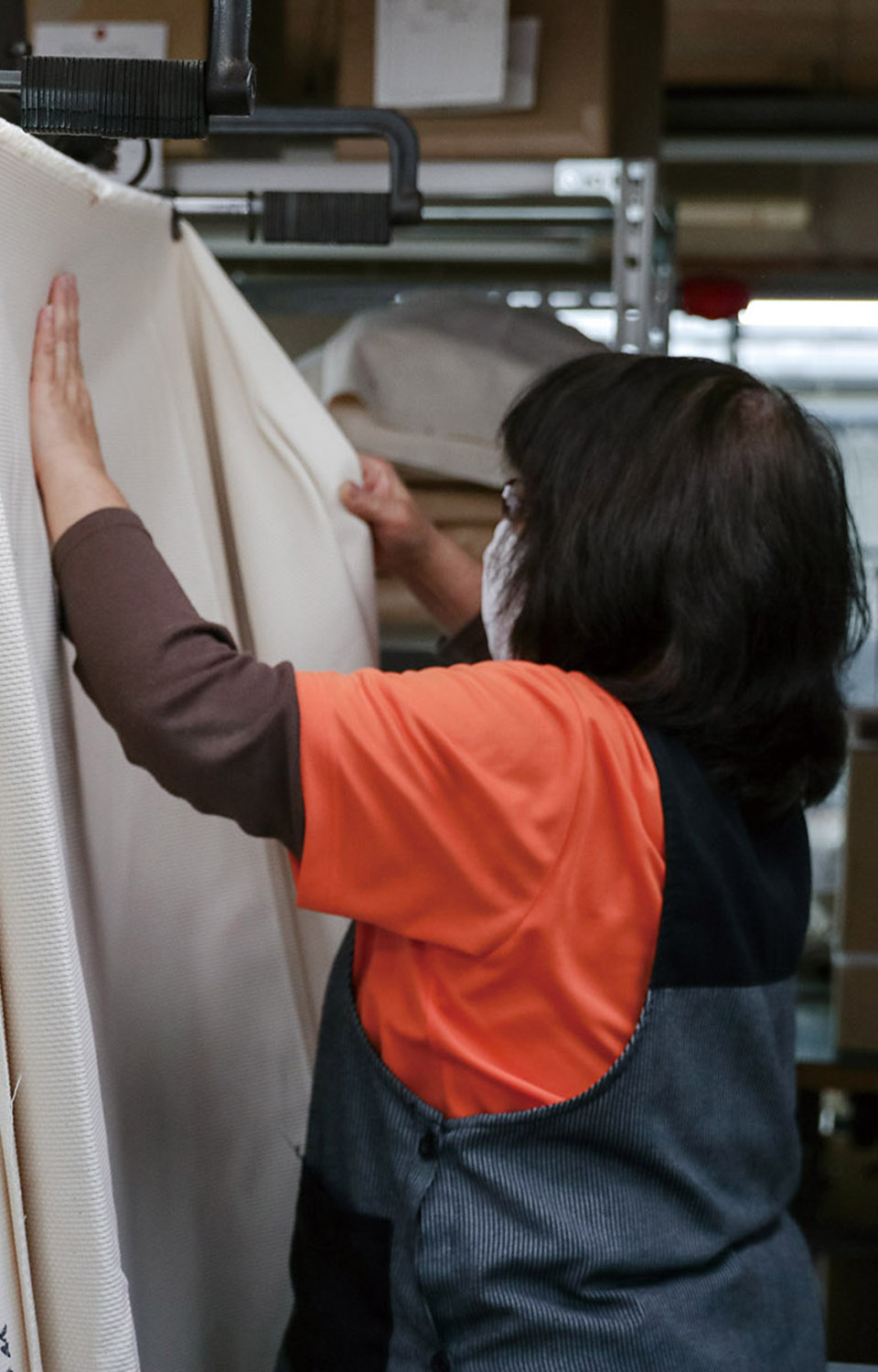 The Sashiko-woven Mikawa cotton fabric is plump unevenness, with excellent durability, fire resistance, moisture retention, and hygroscopicity. Because of this feature, it is difficult to cut and sew by machines without skill and experience.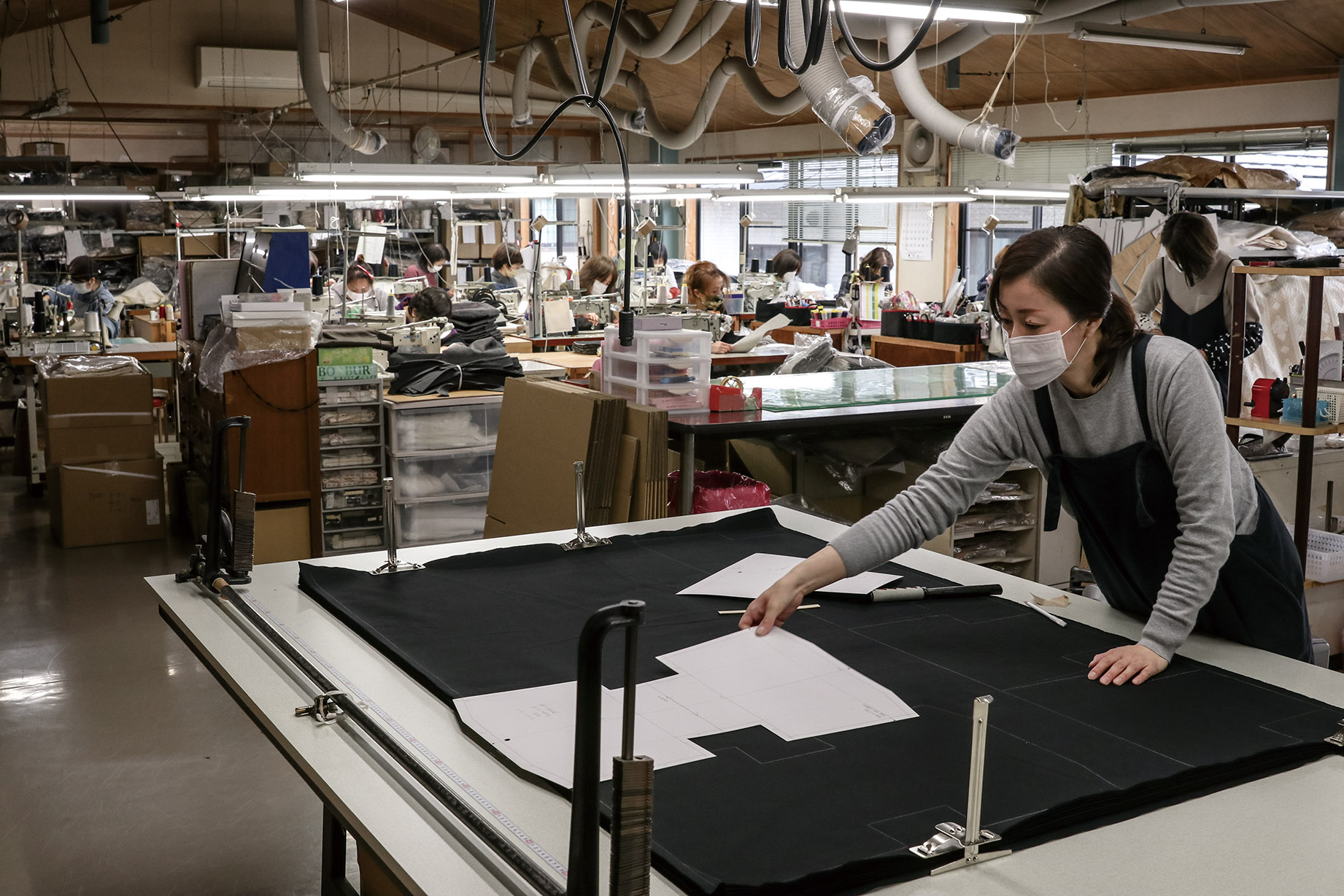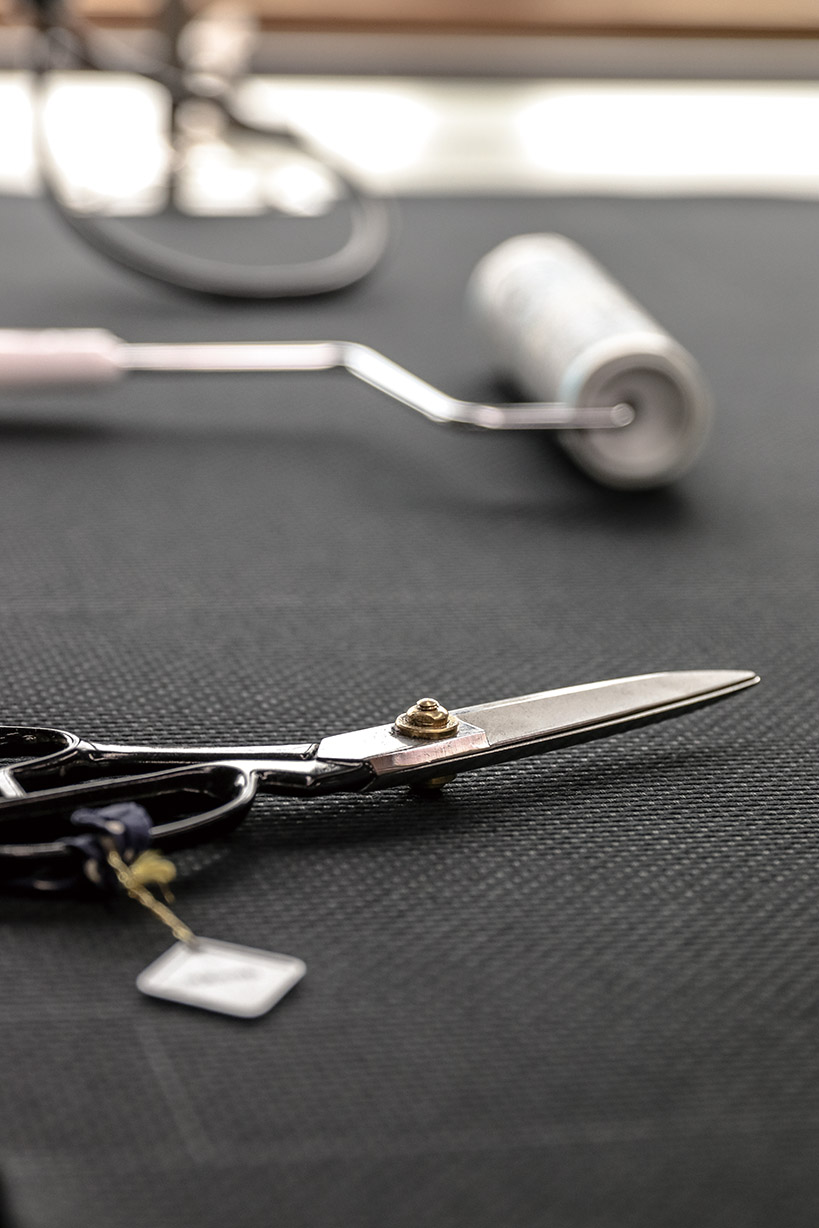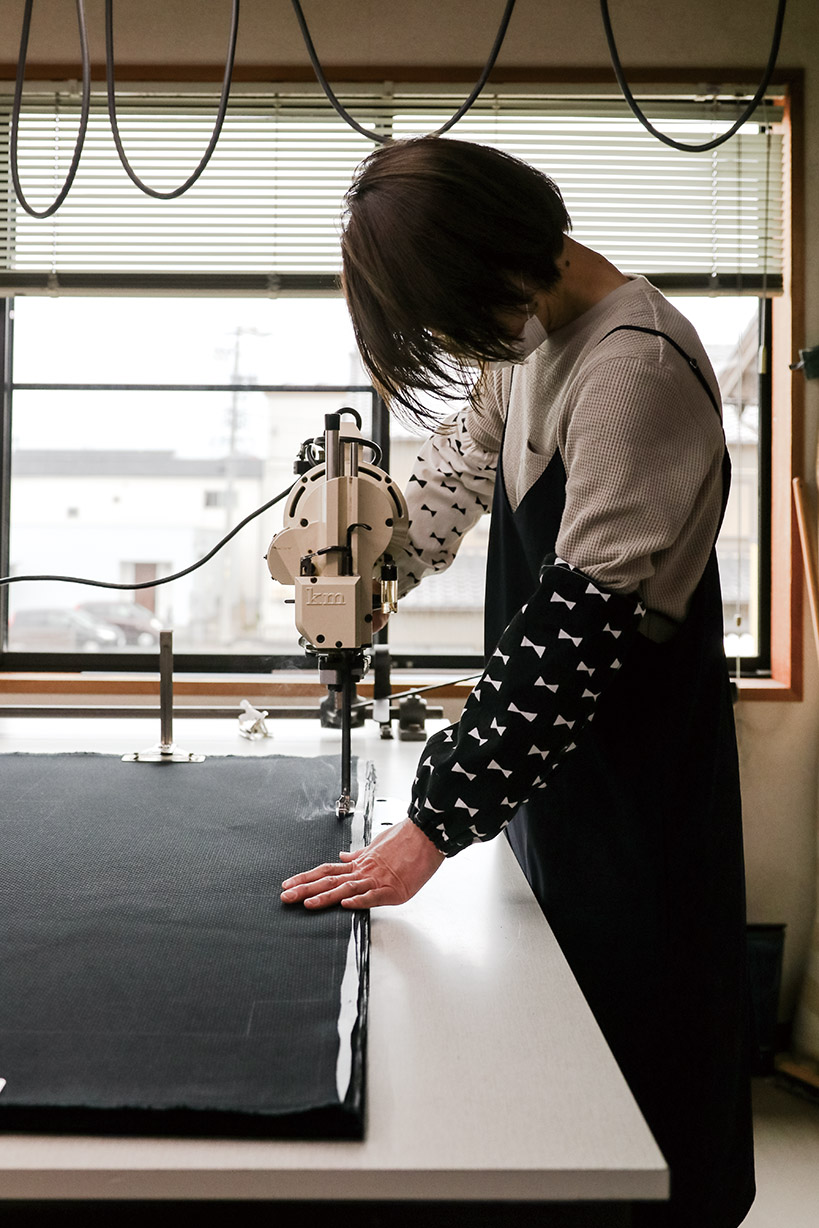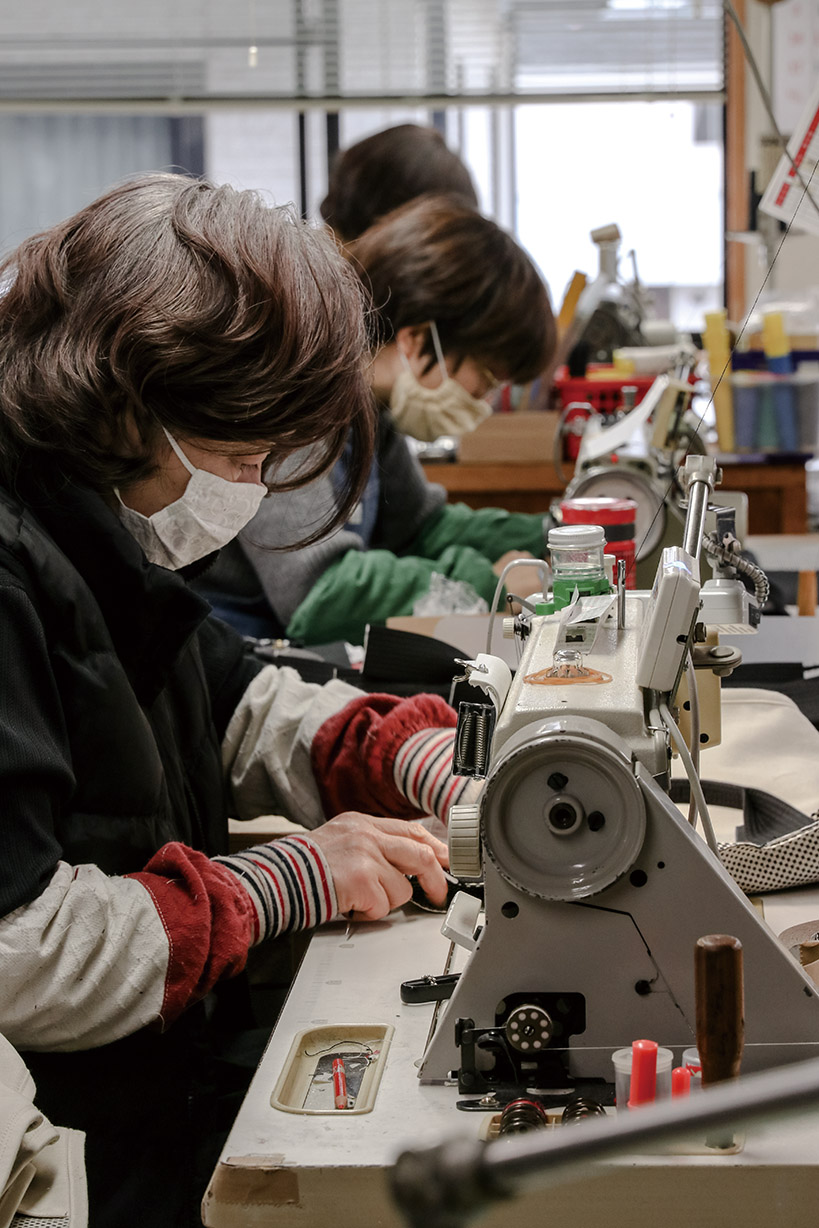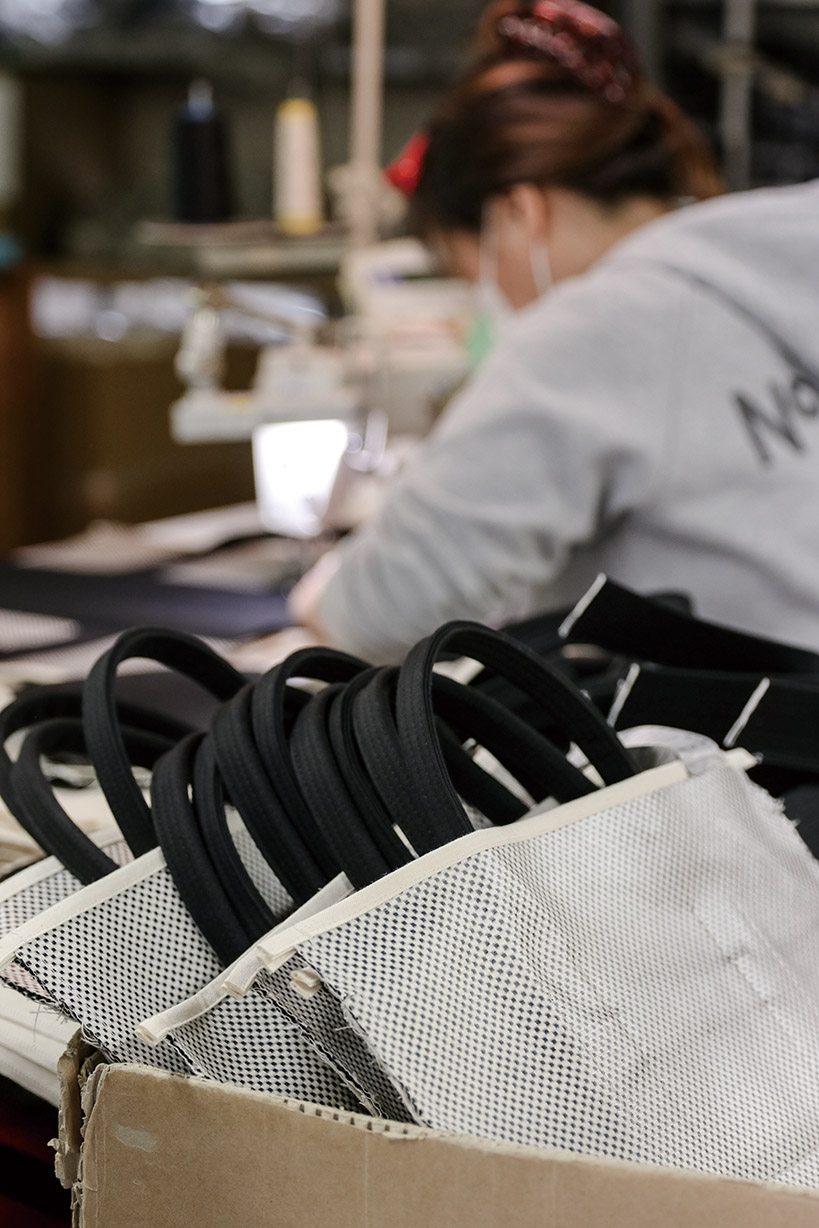 "You can use it longer, forever" The products of TANEI Co., Ltd. come from handicrafts. One needle by one needle with politely. We manually make bags piece by piece which requires very detailed work, using the technique cultivated in the manufacture of martial arts clothing for many years. Material check, cutting, sewing, inspection ... In TANEI Co., Ltd., we handle everything from design to manufacturing and shipping at our own factory.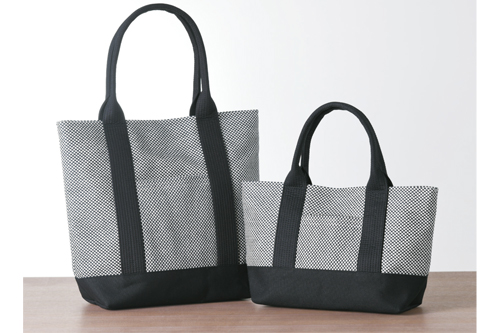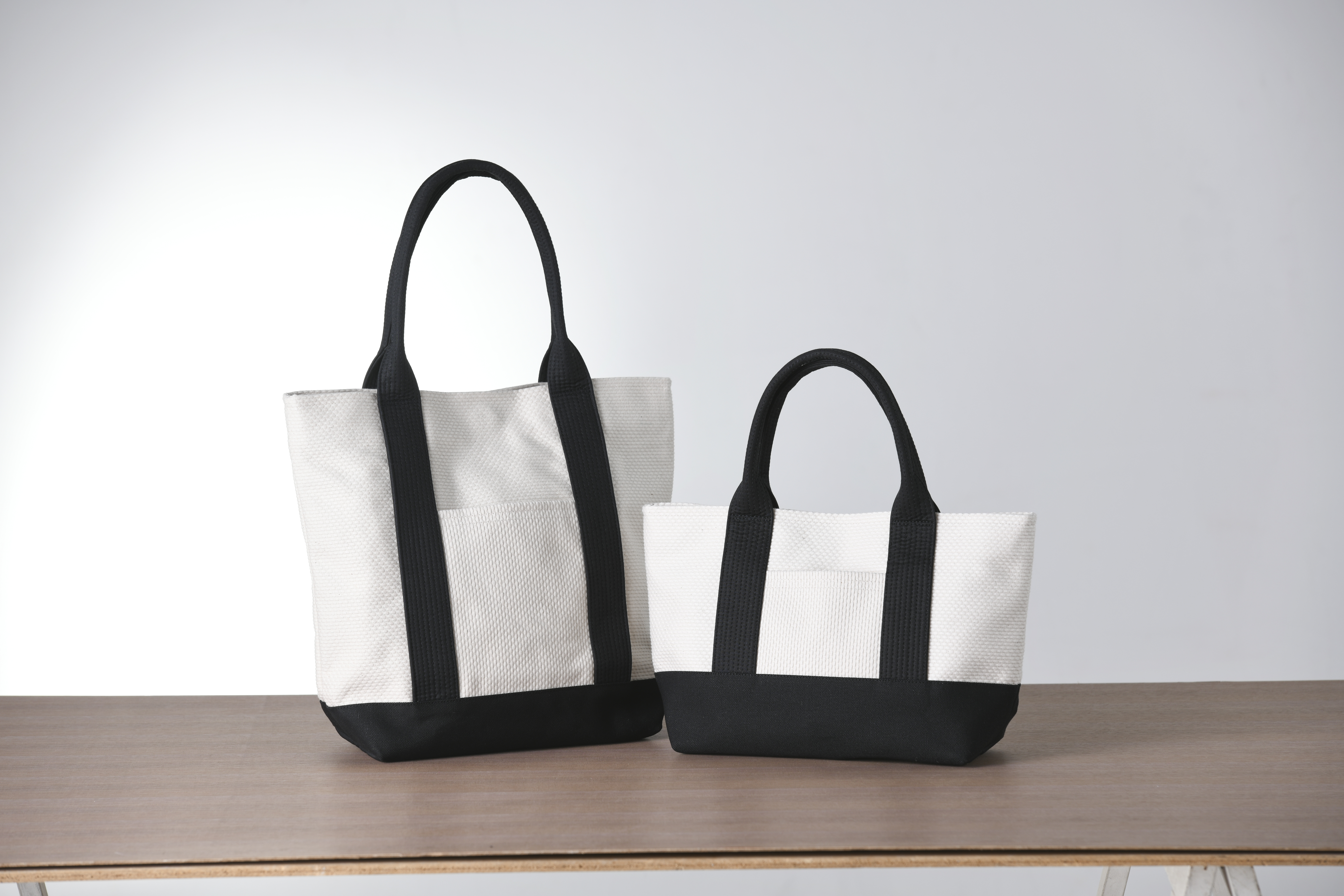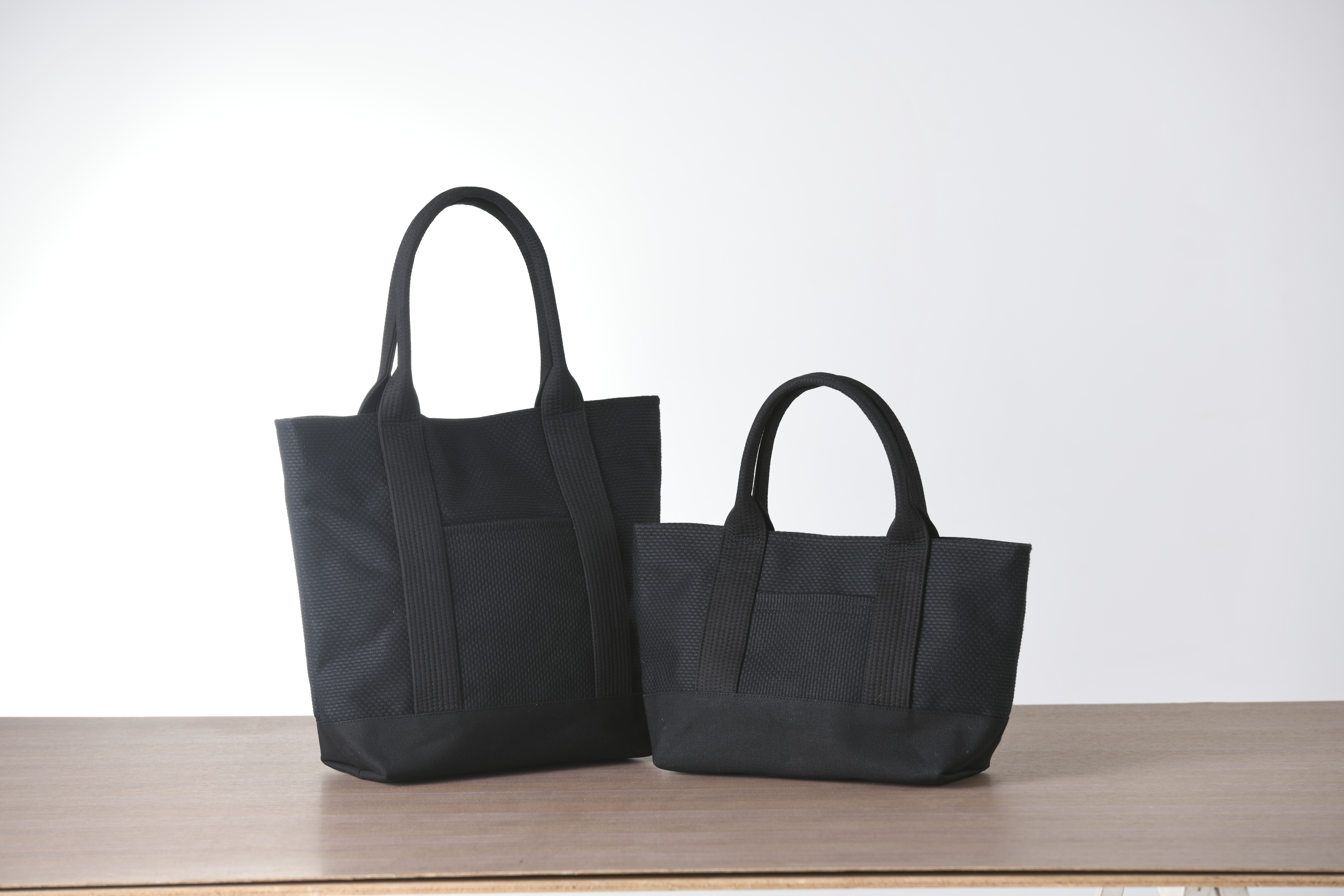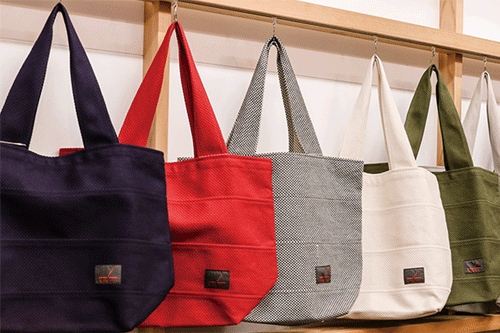 TANEI Co., Ltd. has been making martial arts clothing for Kendo, Judo and Karate for 100 years. Mikawa cotton has been passed down even in the changing times. While preserving this tradition, we would like to deliver products that allow people who have no experience in martial arts to touch traditional Japanese culture in their daily lives in a new way. e bag brand "Sasicco" was born with the spirits of martial arts by strong and supple Sashiko fabric. Simple design and durable material match every age or gender. You can easily carry it anywhere, regardless of the scene. Based on the technique and experience built up in 100 years of tradition, we will deliver products that make you feel the Japanese tradition toward the future.
Specification
size

OBI Tote W:400×D:130×H:335mm Handle Drop 200mm
OBI Tote Mini W:380×D:130×H:220mm Handle Drop 145mm
Material

Sashiko-woven Mikawa-momen cotton(Cotton·100%)Inner laminate processing
If you have any question concerning the purchase and handling, please contact the following website.
Corporate information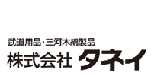 TANEI Co., Ltd.
Address

35, Nakayashiki, Nishigata, Mitocho, Toyokawa,Aichi, Japan
TEL

/FAX

+81-(0)533-76-4181

/+81-(0)533-76-2687